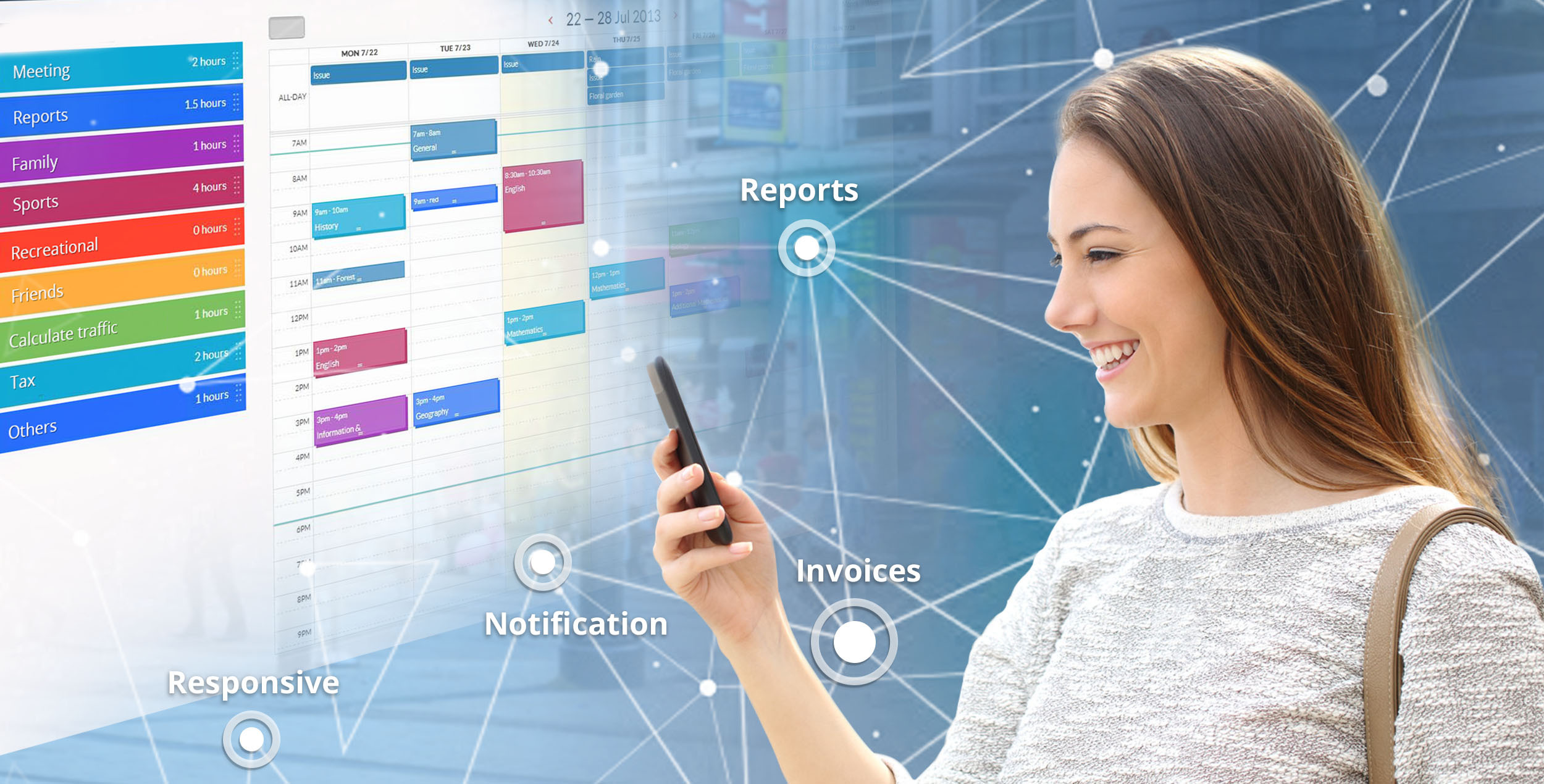 Incorporate an easy-to-manage scheduling application into your website and manage meeting calendars, schedules and other services. PHP-based is a flexible and highly efficient software solution, suitable for various companies in the service sector.

Meeting appointments:
The application is useful for scheduling services of various types, such as a doctor's office, a hotel or a restaurant.
Programming from any device (responsive):
The software can be used on various devices from desktops and laptops to tablets and smartphones.
Automatic invoice generation:
Ability to automatically create invoices for each booking using the app, or set billing options and add company data.
Management of received appointments:
Appointments received or sent can be easily managed from the website or from the application on any device.
SMS notifications via Creative SMS, directly from the provider's mobile phone:
Possibility to send SMS with various topics that remain saved and as "drafts" for future submissions.
Database backup :
Possibility to prevent any loss of information by performing a regular backup of the database and files.
Reports :
Possibility to generate reports with the most frequently booked services such as confirmations and reservations canceled during a certain period.
The software application is developed in PHP, through GIT as a versioning system and respects the best practices in the field of custom application development, presented here.
Have you decided to own your own scheduling application?
GO
Cere oferta


Bootstrap


HTML


CSS


JavaScript


JQuery


Php


MySQL


Wordpress


Opencart


Laravel


Android Apps


React


IOS Apps


Xcode


Kotlin


Photoshop


Ilustrator


Dreamweaver


After Effects


Lightroom


Premiere Pro


Acrobat Pro


Indesign


3DS Max


Sistemul electronic de achizitii publice
What are you looking for?
We are here for you