Web Based App Project Presentation
Every partner we work with has a development plan for his project and a great business idea, so we happily receive your request if you are looking for custom web based app development.
We Meet for Designing the Custom Application
We set up an online/phone conversation or meeting in order to discuss the development of your web application, then prepare the step 3, signing the contract and designing the custom software app.
Software Analysis and Design for Custom Web Based
Any developing custom app software process starts with the design part. Practically, we need to know about each page in detail, know about the functions and information presented so that the execution time and especialy the cost will be minimized. At this stage we develop the wireframe (the software app sketch) with all the necessary information.
Custom Software Development
Once the sketches and working documents are established, we continue with the design approval and visual implementation, followed by the functions programming databases connection. Very important: We only work on GIT, an advanced versioning system that provides additional backups and the ability to work in large teams.



The advantages of custom applications:

High level of activity automation
Visible business efficiency growth
More control by eliminating human error
Improving your customer relationship management
We use the latest technologies and we guarantee unlimited maintenance
Support for design and application implementation through dedicated project manager
We have experience in developing UBER like applications. In 2017 we released Gcouriers, one of the most complex web and Android applications in Romania. Below is the presentation movie:
How to increase your business success using the latest computer technologies ? The internet and Web programming offer now solutions attracting billions of euros a year for some companies, solutions that we have already implemented for many companies. Every business needs these new technologies and solutions to attract more customers, to provide support and maintenance services, to manage multiple business activities in an efficient way. Think about telecom companies, how can they manage their work without performance software that automatically manages and invoices thousands of customers?
How could there be banks without custom software to automate their work? Loss prevention and business development is achieved only through a more efficient management of its custom software applications in particular by allowing decisions in an informed manner. Fortunately, today is easier than 10 years ago to attract thousands of customers and develop business of million in just a few years. Adapting to new business conditions and increasing efficiency through custom applications are essential to your business. Your vision along with our experience to adapt technologies will grow the business and your company's revenue. We respond exactly to you and your customers' needs and expectations. Types of applications made:
CRM systems (CRM integration)
Sales Management Systems
Automatic management and sending SMSs application (web based integrated) 
Monitoring tasks and activities of employees systems
Creating web applications for project and task management
Billing Systems
Scanning and data acquisition systems 
Online activities automation apps
Event system management
Customer retention application
Online pricing (for online stores) systems
Online insurance policies RCA, travel insurance systems
Other projects, depending on your requirements
Examples of custom software created by Creative Online team:
Throughout 2016, we have been working on developing the new atvrom.ro website and its CRM platform, which manages more than 30 other linked sites in the same database using laravel framework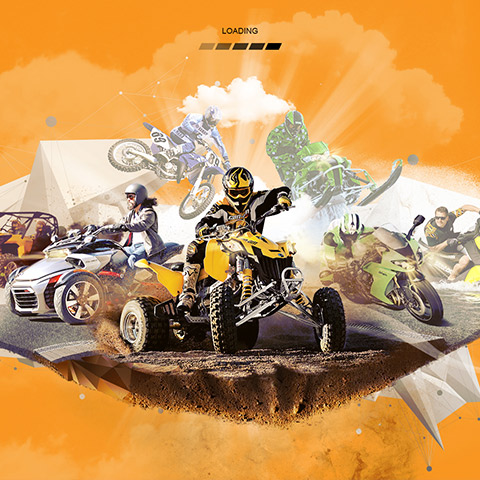 Customers, orders and other key components of the ATVROM business are now managed by the custom-made software application for our client, and from the design point of view, the
atvrom.ro
web site, one of the most carefully crafted sites in Romania, sold more than 50% higher sales with launch. The increase in sales with was due both to the presentation of the products on a premium website, which was impeccably worked, which is loading quickly even though the pictures and the information are fully available, and especially the pickup system, order management which in a semi - automated way allows only of a few clicks to bid and then generate billing and tracking which has made the sale process more efficient by reducing it to a minimum.
Certainly, custom applications are key to the development of a solid business.


Bootstrap


HTML


CSS


JavaScript


JQuery


Php


MySQL


Wordpress


Opencart


Laravel


Android Apps


React


IOS Apps


Xcode


Kotlin


Photoshop


Ilustrator


Dreamweaver


After Effects


Lightroom


Premiere Pro


Acrobat Pro


Indesign


3DS Max


Sistemul electronic de achizitii publice
Why should you choose Creative Ones?
Hundreds of successful projects for international clients, public institutions, start-ups
Senior programmers with experience in PHP, Java, Android, iOS, HTML, CSS, JavaScript
Marketing specialists with Google Adwords certifications
Designer graduates of the Arts Faculty with experience in Photoshop and Illustrator
Google MBA Program 2015
EMEA Mobile Ads 2017