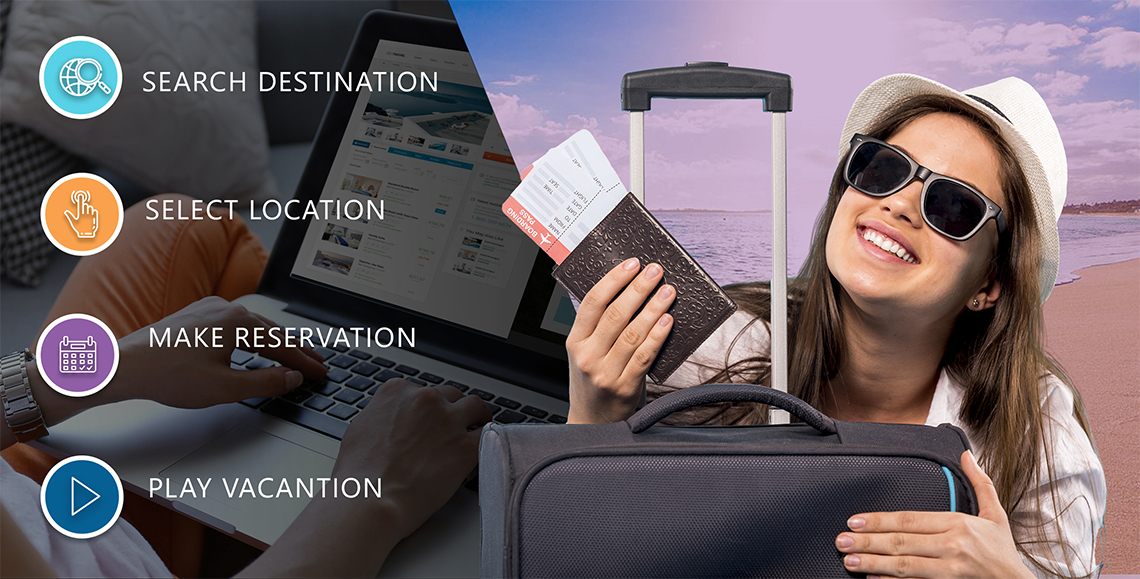 Get a simple but powerful online vacation booking application with a high-end management system, where customers can search for specific locations, book and pay online. Your application will make it easy to manage real estate and vacation rental ads. A powerful tool for managing the content of the property list, titles, deposits, reservations and more.

Online reservations:
An easy way to make reservations or manage reservations online.
Reservation method:
The front-end contains an availability calendar and a reservation form.
Booking from any device (responsive):
The software can be used on different devices from desktops and laptops to tablets and smartphones with a pleasant and easy-to-use interface.
Content management:
The ability to manage all aspects of your vacation property listings, including features, images, seasonal pricing, Google Maps and many other details.
Payment methods:
The possibility of choosing the right payment method for you - Credit card, PayPal, bank transfer, etc.
Administration system:
The vacation rental software offers an intuitive and easy-to-use control panel with different accesses from normal user to administrator.
Google maps:
The integration of the Google map with the rental software adds a better experience to the users.
The software application is developed in PHP, through GIT as a versioning system and respects the best practices in the field of custom application development, presented here.
You decided to have your own vacation booking application?
GO
Get the offer


Bootstrap


HTML


CSS


JavaScript


JQuery


Php


MySQL


Wordpress


Opencart


Laravel


Android Apps


React


IOS Apps


Xcode


Kotlin


Photoshop


Ilustrator


Dreamweaver


After Effects


Lightroom


Premiere Pro


Acrobat Pro


Indesign


3DS Max


Sistemul electronic de achizitii publice
What are you looking for?
We are here for you