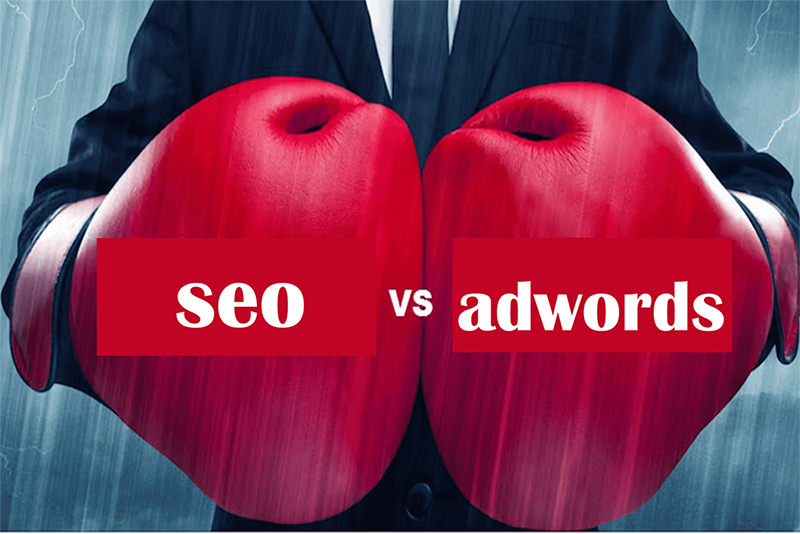 Google Adwords and SEO are the main working tools of an online marketer, the two of them having differences and similarities, but together they can increase sales and visits to your website. Find out why the two online promotion techniques are complementary to each other.
What is SEO?
SEO
–
the acronym for Search Engine Optimization (SEO) is a set of techniques and strategies to attract the first position in the search engine results, depending on certain key used to precede the search results. In order to display organic search results, Google puts into play a series of algorithms that calculate the relevance of indexed pages.
What is Google Adwords?
Google Adwords
– unlike SEO, you have the ability to display results in the Google search engine with a click-to-pay ad. Coupled ads are those that appear above or below the first page. These can be seen as advertising spaces offered by Google for a fee. This advertising system enters the entire competition that advertises on the key word chosen by you, the position in the quests being based on an auction made on the basis of a maximum cost that bidders are willing to pay for a click and quality score depending on how well your ads are made and how well your site is optimized.
What are the benefits of an Adwords online promotion campaign? But just on SEO?
Budget
Adwords
The necessary budget is bigger compared to SEO, and if you give up Adwords, it will stop the entire traffic coming from your campaign ads. SEO Requires a lower budget, and if you stop by SEO optimization campaign, organic traffic results continue to be seen as a long-term strategy. The results of the SEO campaign can be seen after a certain amount of time, depending on different factors. These can be related to: • Website optimization • UX and UI quality score (UX - user experience = all aspects of a user's contact that may influence the following actions; UI - user interface = optimization of a website for efficient and enjoyable use) • page load speed • SEO implementation • domain • PA PA (page authorithy = the degree of influence / confidence of the page on the Google search engine)
Target
Adwords
Targeting can be done more precisely, due to the ability of the tools used to select the audience chosen to advertise. Unlike SEO, you can target users who have already visited specific pages, so they can create remarketing campaigns. They have the advantage of a lower cost per click. SEO Results Organically displayed after searches on Google is displayed to any audience that uses certain keywords to search for it. If your content is not relevant to the user's search, it will leave the page in a very short time. To target relevant and publicly interested keywords, keywords chosen to optimize your page from an SEO perspective will be selected after a thorough analysis.
Brand Awareness
Adwords
Bringing your business first on Google searches and implicitly viewing this aspect by your customers can help increase your brand's confidence and confidence. If you want to make a brand change or make an important announcement about your business, you can create a Display campaign and you can reach a large number of people, with Google Display covering over 90% of the sites your users come daily. SEO To get brand awareness you can not do it just through
SEO
, for that you have to combine several online marketing channels.
SEO orAdwords?
Adwords and SEO are two online marketing techniques that complement each other and only used together will generate the desired results. Adwords is best suited for quick results, your site being shown in search results from the start of the campaign, instead of SEO results in about. 6-12 months. In the case of Adwords, the results will disappear from the first page of Google searches as soon as you stop the promotion campaign. SEO, however, offers long-term results, and your website continues to appear on profitable positions in Google searches, even if you stop investing in this promotion channel. Adwords campaigns do not negatively impact organic results. Following Google's consultants, it has been found that a website with SEO and Adwords campaigns will have higher sales rates. In conclusion for a better positioning within the results generated by searches on Google, SEO together with Adwords is the online marketing team that completes each other, determining the expected results.


Bootstrap


HTML


CSS


JavaScript


JQuery


Php


MySQL


Wordpress


Opencart


Laravel


Android Apps


React


IOS Apps


Xcode


Kotlin


Photoshop


Ilustrator


Dreamweaver


After Effects


Lightroom


Premiere Pro


Acrobat Pro


Indesign


3DS Max


Sistemul electronic de achizitii publice
What are you looking for?
We are here for you