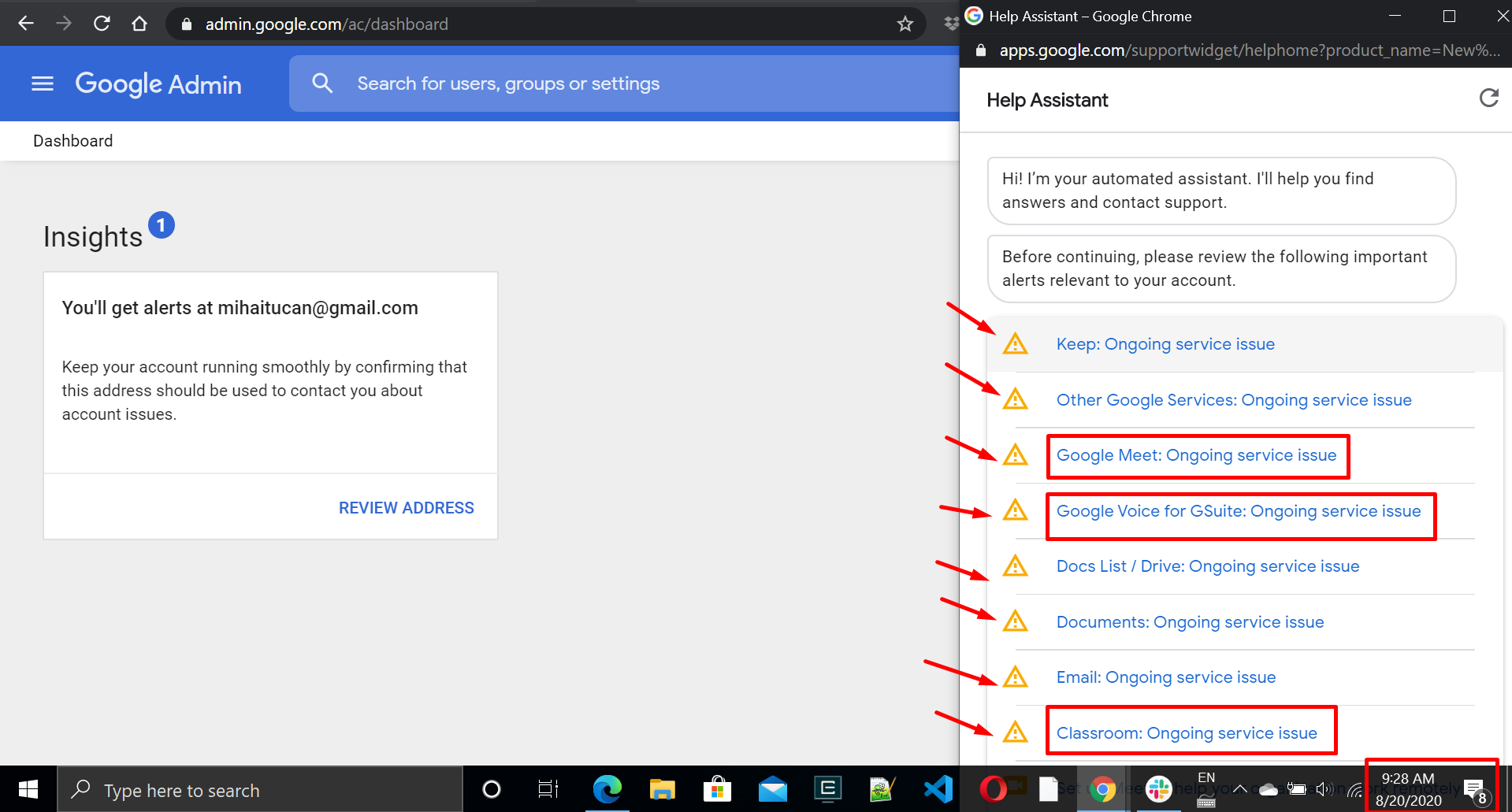 On Thursday, August 20, 2020, issues were reported related to the transmission of e-mails through google's Gmail servers, especially related to uploading attachments.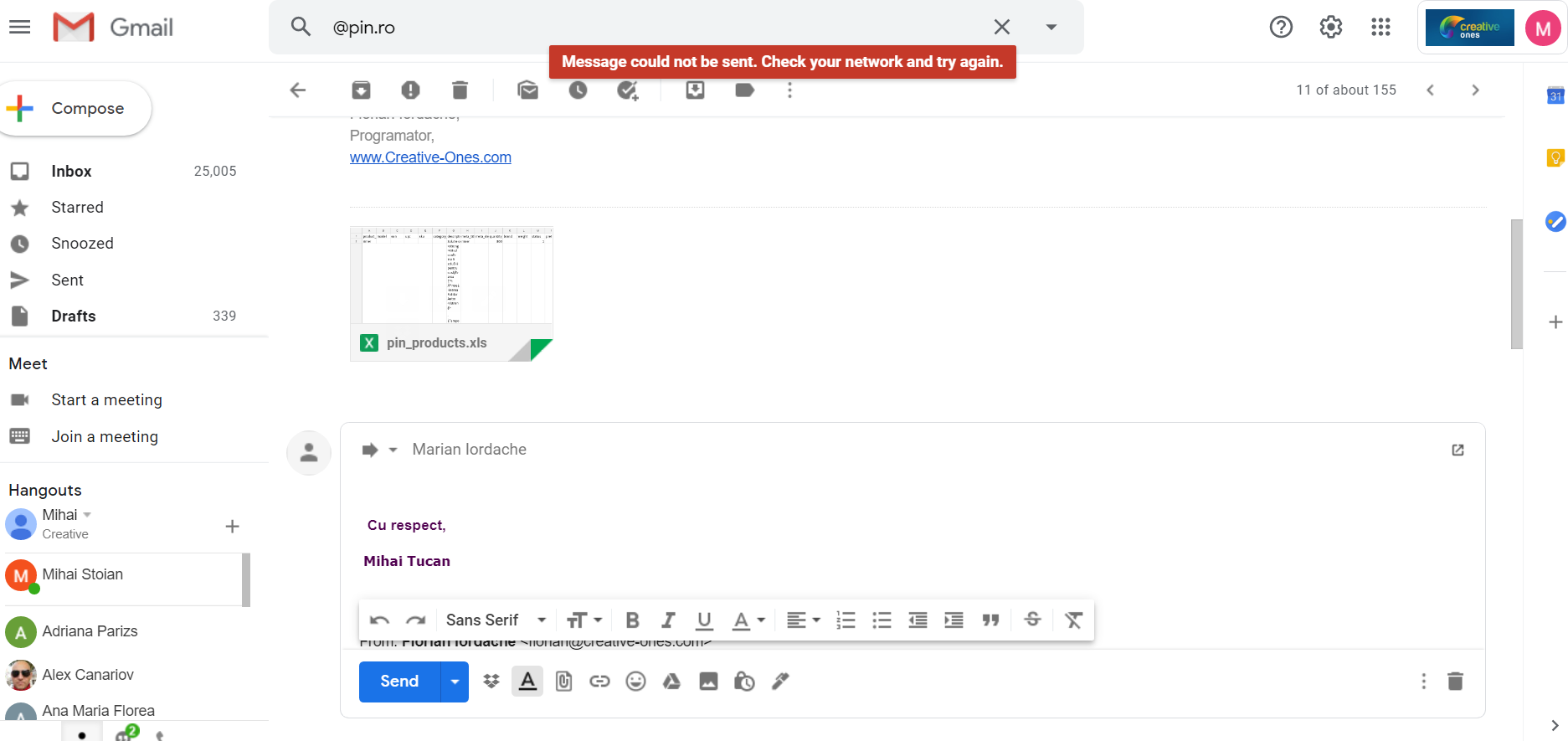 The situation seems to affect several other Google services, including Google Meets, Google Classroom, including premium paid services (Gsuite). This affects many businesses or private / institutional schools worldwide that operate during the pandemic through google services, including video conferencing.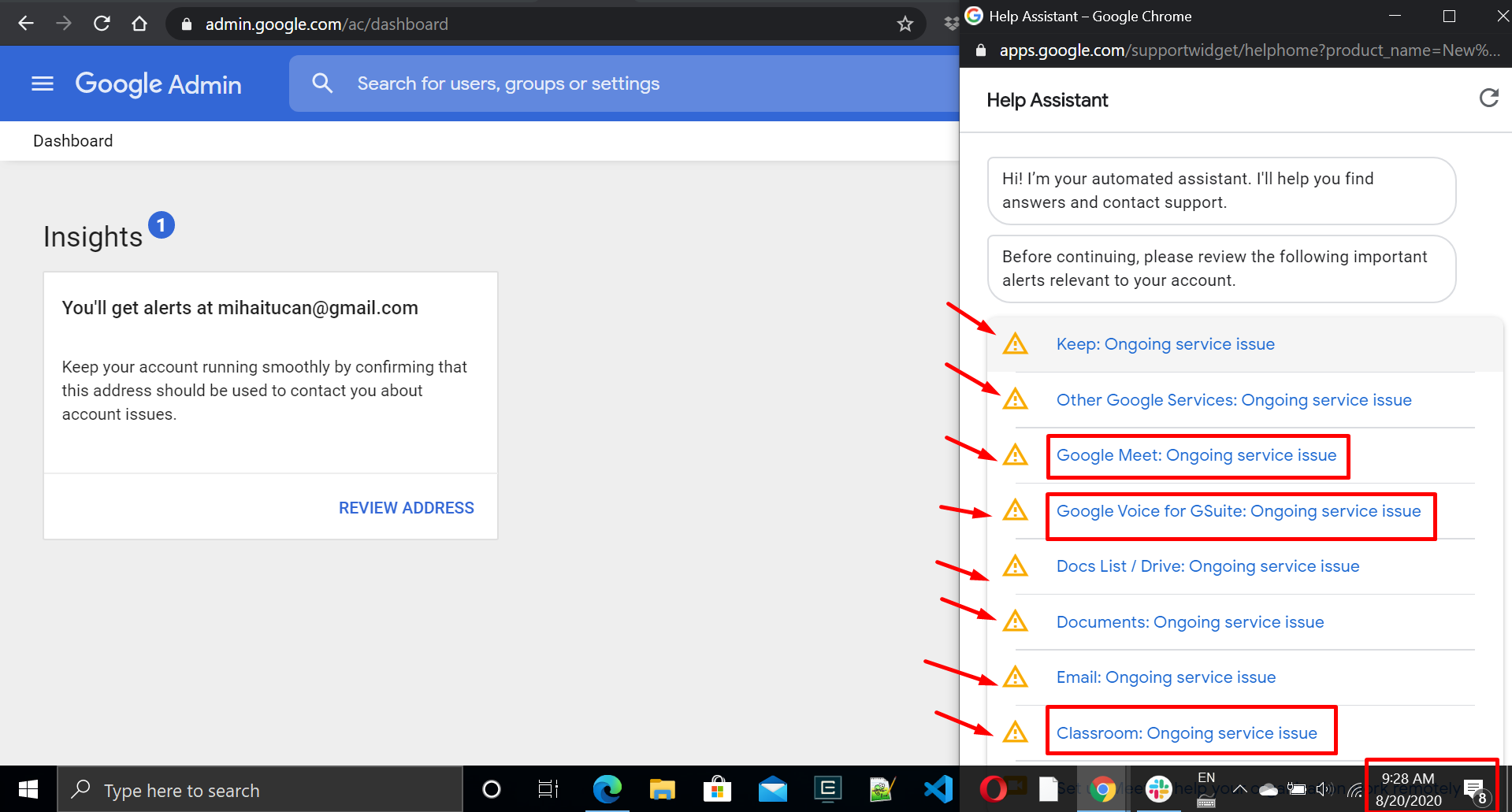 The highlighted problems have been reported starting with 7:00 in the morning, Romanian time, and until the time of publication of this article (approximately 10:00) the situation has not been remedied yet and it is still not possible to send e-mails with attachments. Other services, including video conferencing, may also be affected, according to google support.
Aug 19, 2020 11:57 PM
We are experiencing an issue with Classroom.
Symptoms: Users see the loading bar, but Google Classroom does not load.
Our engineering team continues to investigate the issue.
We will provide an update by Wednesday, 2020-08-19 15:00 US/Pacific with current details.
We apologize to all who are affected by the disruption.
Google provides services worldwide through servers that serve multiple companies in a centralized manner. Such a problem can take tens of hours until it is completely resolved, a status can be tracked either in the Gsuite account or through various third parties, such as: https://downdetector.com/status/gmail/
Other professional options for companies would be the use of services through dedicated servers, including the implementation of their own encrypted video conferencing system (details here.), example: video.site-ul-tau.ro


Bootstrap


HTML


CSS


JavaScript


JQuery


Php


MySQL


Wordpress


Opencart


Laravel


Android Apps


React


IOS Apps


Xcode


Kotlin


Photoshop


Ilustrator


Dreamweaver


After Effects


Lightroom


Premiere Pro


Acrobat Pro


Indesign


3DS Max


Sistemul electronic de achizitii publice
What are you looking for?
We are here for you