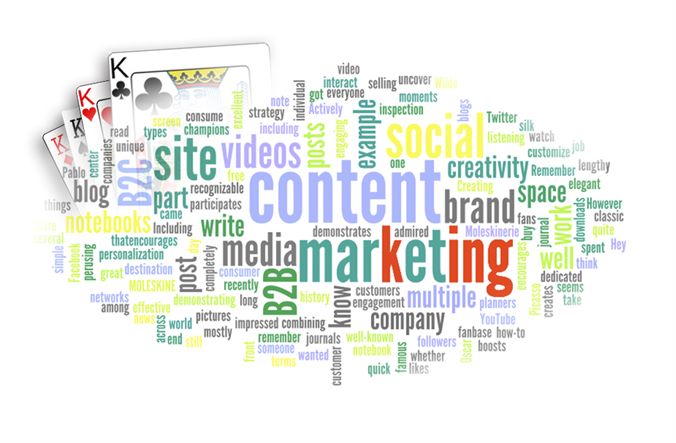 For several years at all marketing conferences, content is the King. What is content marketing? Content marketing is creating valuable content and distributing it for marketing purposes. In online, where things happen in real time, especially on social networks, content is perhaps "king" than ever. You have very little time to attract attention. Digital content such as Youtube clips, Facebook or blog posts, mobile applications can attract thousands and millions of consumers who interact with or disseminate them in their circles. This type of online content, called by some magnetic content specialists, can become ultra-viral and to the benefit of business if it is of high quality, value. What does it mean, though, valuable? Content is good to be:
:
unique

useful
well done
funny, if any, or at least agreeable
according to the distribution channel
But to customize it. At Creative Ones, we've made many online stores over the years. The kind of stores that sell from hundreds to thousands and hundreds of thousands of products. Yeah, you read the figures well. The eCommerce market is strongly competing. But there are important elements that can make the difference between online stores, placing some of them on top positions. These are web design and programming elements as well as content marketing. Let's stop over content marketing. A blog on an online store or a menu of tips and news increases credibility among potential customers and loyalty to existing ones. In an online store that sells thousands of products, like many other online stores, the buyer needs to find that space to receive additional information that solves a problem or that persuades him to make a purchase on the site, that particular. For example, in an online store that sells products of all kinds and from which I intend to buy a pair of sunglasses, let me say, I would appreciate reading an article like "How to choose the goggles suitable for the face shape and "This kind of information, support and advice makes me think that I am dealing with some professionals with a team dedicated to supporting the customer and making them easier to buy. Otherwise, it's like walking in a store full of products and finding no one to ask for information. Somehow, it happens in a shop in the online space. The human factor disappears-the counselor, the seller-and it is only me, the buyer, to make more or less good choices for me. I decide this when my parcel arrives home. Online stores with smart marketing know to fill this lack of human factor through content marketing. In short, when you start on the way to conquer customers with useful and valuable content is good:
Identify first what your buyer profile is and generate content in this direction.

Keep in mind what the buyer needs, what he can interest, determine and conquer to make the purchase on your site.

Do research on Google and identify topics that have the greatest amount of searches.
Build professional, specialist, "how-to" content to provide valuable advice. Guides, ebooks are also resources that you can put on the site for free and which users appreciate.
Let's go shopping!



Bootstrap


HTML


CSS


JavaScript


JQuery


Php


MySQL


Wordpress


Opencart


Laravel


Android Apps


React


IOS Apps


Xcode


Kotlin


Photoshop


Ilustrator


Dreamweaver


After Effects


Lightroom


Premiere Pro


Acrobat Pro


Indesign


3DS Max


Sistemul electronic de achizitii publice
What are you looking for?
We are here for you