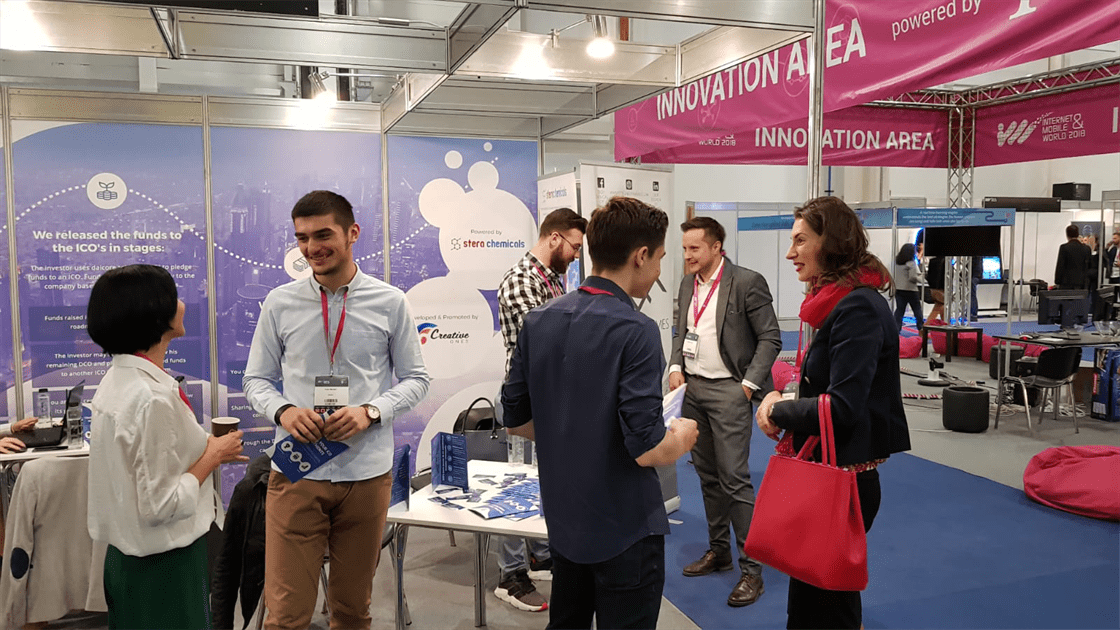 The Creative-Ones team was also present at the 5th edition of Internet & Mobile World, an event that took place at Romexpo on October 3-4.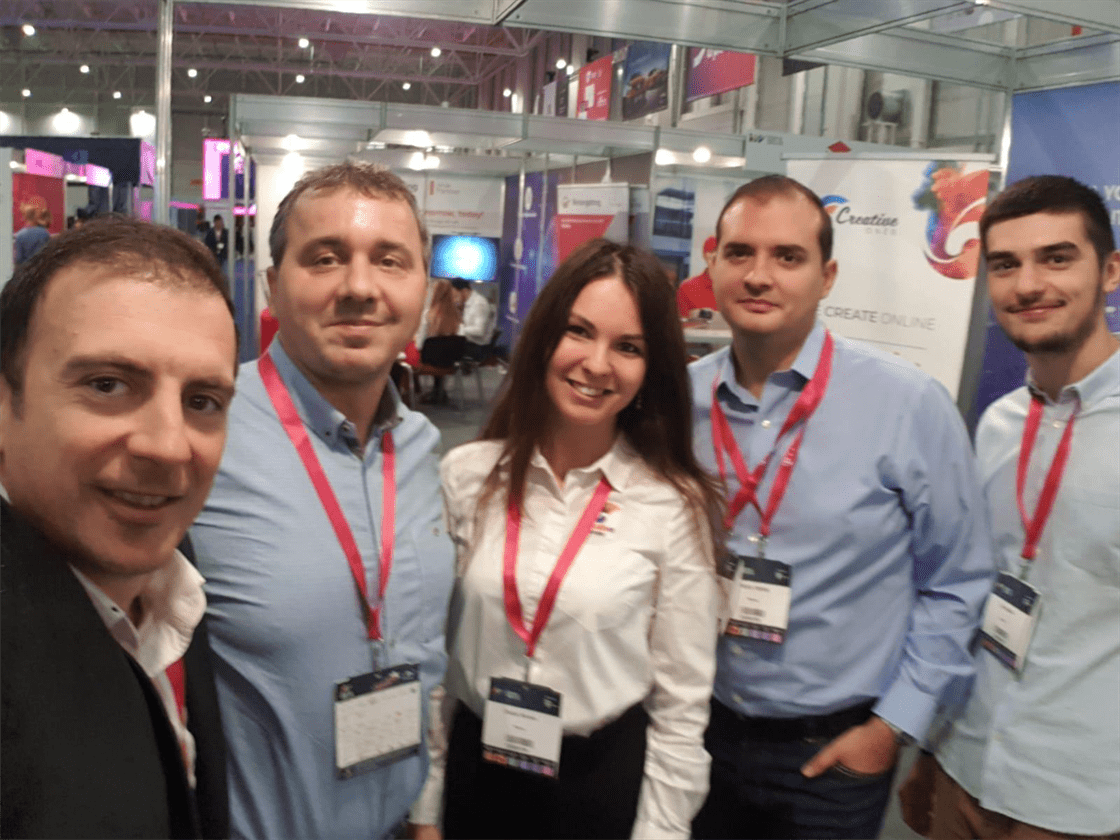 The fast pace with which technology is evolving is incredible. During IMWorld 2018, a large number of developers, researchers, designers, managers, speakers were present and topics such as fast software solutions, accelerating technological progress, robots, VR, application development, online promotion were discussed.
Driven by perseverance and due to the desire to innovate continuously, this year at our stand we discussed the platform developed for the Daicore partner. This software platform, Daicore, is a platform dedicated to growing startups with great ideas and at the same time aims to give investors total control over the new projects it finances. This blockchain business focuses on reducing investment risks in cryptographic projects. Based on the continued growth of crypto projects, Daicore introduces a unique system through which investors have control over their funds and can be actively involved in the projects they support. Meanwhile, Daicore aims to help companies put their ideas together and continue their project.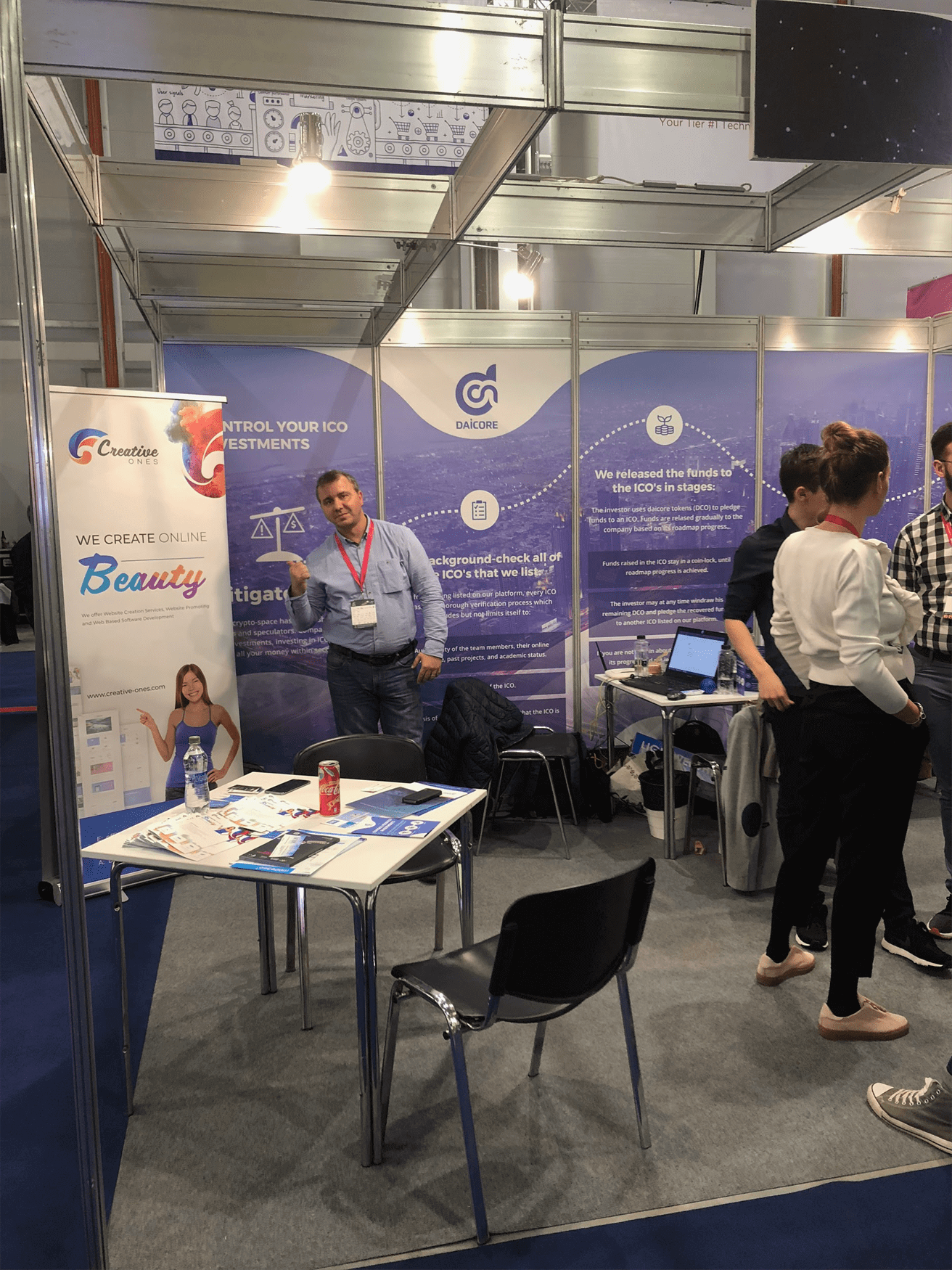 Being a Full Service Web agency, which ensures online store creation, online promotion, software development, digital marketing, etc.,with an experience of over 6 years, we aim to always have new perspectives and to come up with creative ideas. Our clients can opt for personalized services such as web design, programming, mobile applications, online promotion, hosting and web maintenance.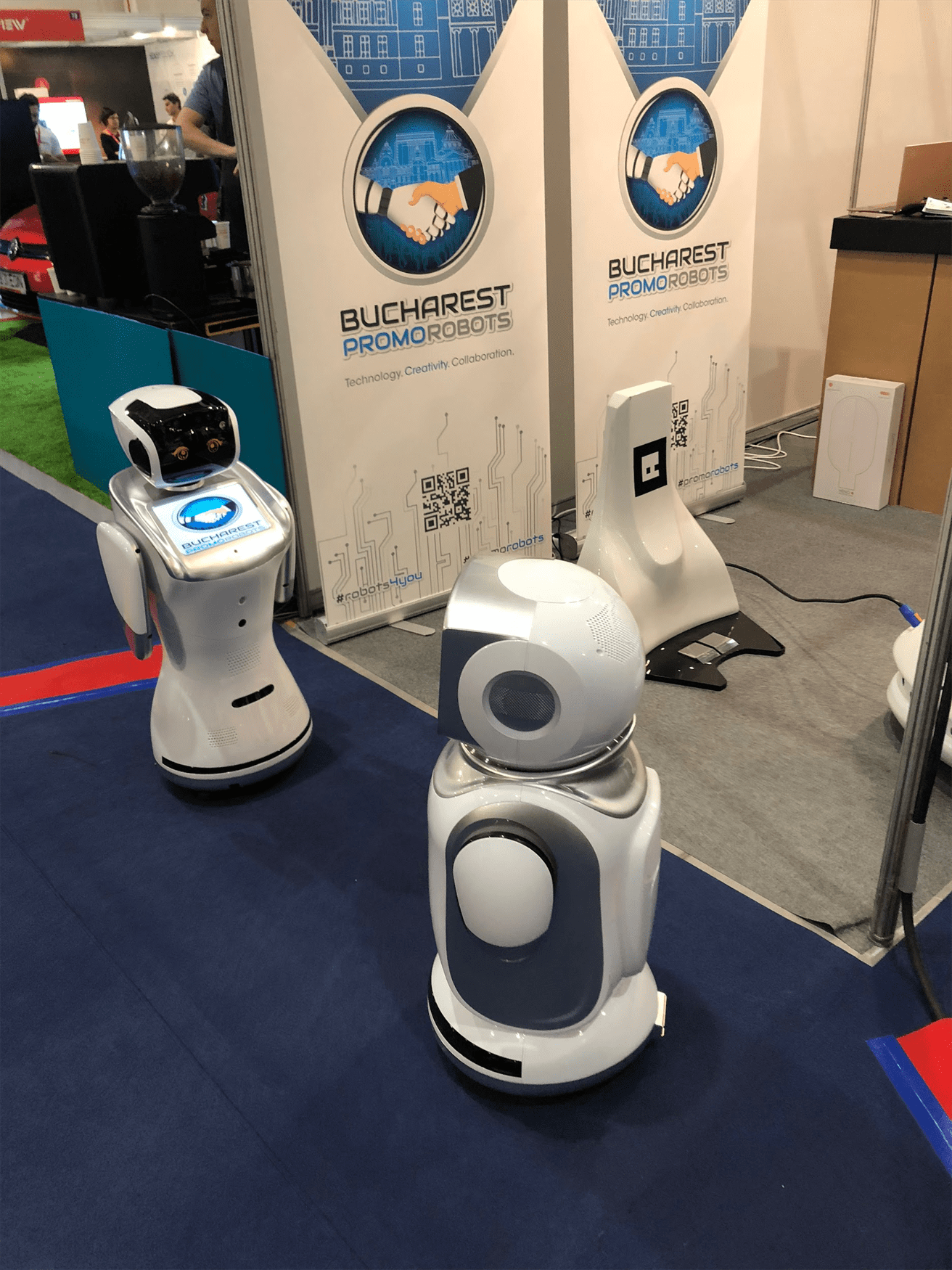 Every year of participation of IMWorld we were delighted with interesting technologies, and this year our attention was caught by the robot, the new VR technologies and the modernization solutions such as Smart City.
Thanks to networking, the IMWorld 2018 experience motivated us to follow our path and continue to create what we know how to do better, just as our motto We create online beauty says.
Do you want your business to enjoy the beauty it deserves? Let's set up a meeting or contact us on the site where you can describe your business, your thoughts about a future project and we will contact you to concretize ideas.


Bootstrap


HTML


CSS


JavaScript


JQuery


Php


MySQL


Wordpress


Opencart


Laravel


Android Apps


React


IOS Apps


Xcode


Kotlin


Photoshop


Ilustrator


Dreamweaver


After Effects


Lightroom


Premiere Pro


Acrobat Pro


Indesign


3DS Max


Sistemul electronic de achizitii publice
What are you looking for?
We are here for you