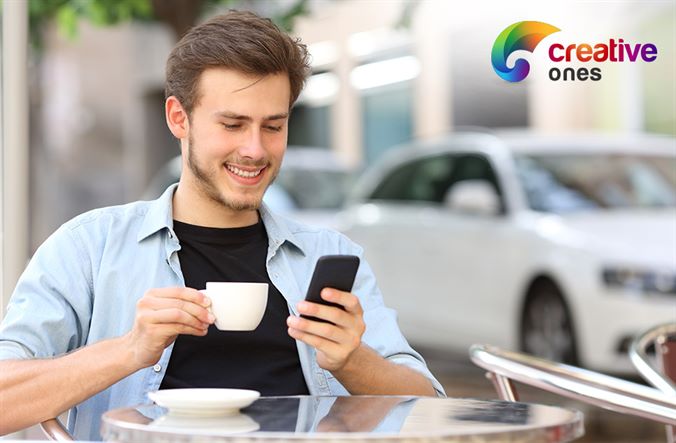 How do you feel when you look at your home phone? Do not you have the feeling that on that day you may be the biggest tragedy and you can not make a phone call to someone? Or do you feel as if you left home forgetting to hide or put your skirt / pants on you? Somehow, it is sad that we have become so addicted to an object, but it is the natural course due to the evolution of the technology and the benefits it offers us: the ability to quickly connect with us or to access any information at any time desired. As Google said in a 2015 study - we are some Homo Smartphonicus. Almost 60% of Internet users in Romania access the information from the online environment directly on the phone. And nearly 60% of mobile internet users do this in the morning before they leave home. One third checks their smartphone as soon as they wake up. As I said, the day does not start with a coffee, but with the smartphone. And as we begin, we continue. Also with the phone. 43% say they use the smartphone (for a purpose other than calling) anytime during the day. 47% say they check their smartphone several times a day. 42% keep the phone all the time "on hand" (on the desk or on the table). Applications are very important for Homo Smartphonicus.
Web design
the same. The top is: SMS (84%), Facebook application (64%), e-mail (59%), communication applications -Skype or WhatsApp - (52%) and games (22%). Even when they go to bed, the Romans do not share the smartphone, 51% of them use it as a medicine against insomnia while surfing the internet. And, of course, I do not have the clock to ring, to wake them up in the morning, but the phone. So, for a business, what is important to do with the results of the study?
Be online

Optimize SEO
Have a responsive mobile site
To run online promotion campaigns
Develop a mobile application


Bootstrap


HTML


CSS


JavaScript


JQuery


Php


MySQL


Wordpress


Opencart


Laravel


Android Apps


React


IOS Apps


Xcode


Kotlin


Photoshop


Ilustrator


Dreamweaver


After Effects


Lightroom


Premiere Pro


Acrobat Pro


Indesign


3DS Max


Sistemul electronic de achizitii publice
What are you looking for?
We are here for you