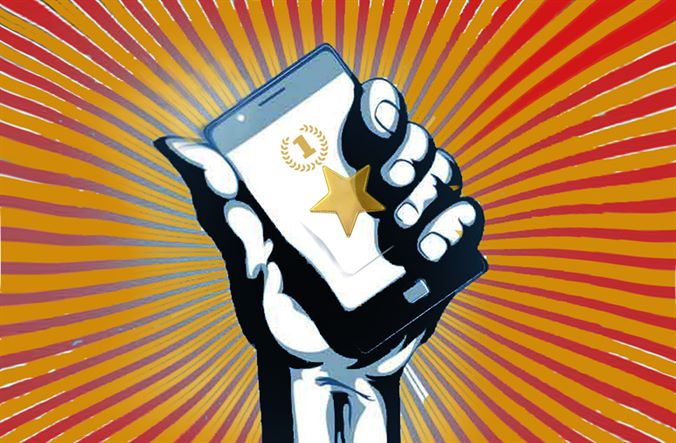 As Satya Nadella once said at a conference that the future is in the mobile, so we invite you to focus on choosing a design first visible on mobile devices. Consumers are much easier to digest information in the subway, bus, car, cigarette break, while the tendency is to throw an eye on the phone. Our recommendation is bold, the proposal being a minimal one because we want to be with you in the decision to choose your new design for your business. Which would be the reason why you would like to have your website adapted for mobile? Let's see why so much emphasis is placed on Mobile First: 1. Accessibility Accessibility is one of the keywords that should be considered when you want to have your website adapted for mobile devices, not to mention the increase in traffic. In addition, Mobile First can even be considered a strategy because smartphone users or other mobile devices (Tablet, Phablet, Smartphone, Ebook Reader) are growing year by year. Mobile First suggests an approach to the design and functionality of the website. Designing an online mobile experience before considering desktop design is paramount in the full functionality of all the elements used to adapt to the mobile. This means Google will create and have a certain rank in its mobile-based content search records, even for listings that are displayed to desktop users and will greatly help the content the website has.. 2. Using the Internet on your smartphone will outweigh the use of the internet on your desktop According to Google Romania, mobile searches by Internet users will outpace computer searches. It is an important moment for entrepreneurs who choose to make their online marketing strategy and determine which device they should prepare their website to make it more effective for the target audience. 84% of users access the Internet every day on a smartphone, namely 8 million Romanians. All of this information helps both companies that are looking to rebuild their website but also users who are more aware of the brand they are watching. The ultimate goal of a site should be "happy users" and with that in mind it would be okay to consider that users want something quick and easy to use 3. I'm getting faster and easier on the target audience Yes, The users of mobile devices can easily be divided into categories: sex, age, type of mobile device, installed applications, applications used most often, etc. New users spend on average 1 hour and 20 minutes daily using social networks, looking for information about what we are interested in, products - services. Conclusion We believe mobile first stops here and dictates the experience of using mobile devices and will help us we focus on common benefits.


Bootstrap


HTML


CSS


JavaScript


JQuery


Php


MySQL


Wordpress


Opencart


Laravel


Android Apps


React


IOS Apps


Xcode


Kotlin


Photoshop


Ilustrator


Dreamweaver


After Effects


Lightroom


Premiere Pro


Acrobat Pro


Indesign


3DS Max


Sistemul electronic de achizitii publice
What are you looking for?
We are here for you