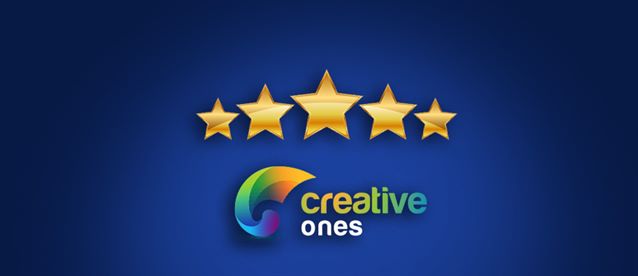 Are you our partner, have we worked together to create personalized projects for your business and have you been pleased with our services? Your review counts, so we offer you the ability to give a grade to our services!
Follow the steps below to review the services provided by Creative Ones and get it
bonus
: an audit of your website! Here's what you need to do:
1. Click on the link generated by Google for our business: https://goo.gl/YrK4Uw
2. In the new window, select the number of stars for our services. At your choice, you can add a message next to the number of stars that are representative of your review.
3. Click Post to show your review.
After completing the posting of your review, a full audit of your website is emailed to you for free! For questions or concerns about the process above, do not hesitate to write to: madalina@creative-ones.com/strong> Your opinion is important to us, make it count! https://goo.gl/YrK4Uw


Bootstrap


HTML


CSS


JavaScript


JQuery


Php


MySQL


Wordpress


Opencart


Laravel


Android Apps


React


IOS Apps


Xcode


Kotlin


Photoshop


Ilustrator


Dreamweaver


After Effects


Lightroom


Premiere Pro


Acrobat Pro


Indesign


3DS Max


Sistemul electronic de achizitii publice
What are you looking for?
We are here for you