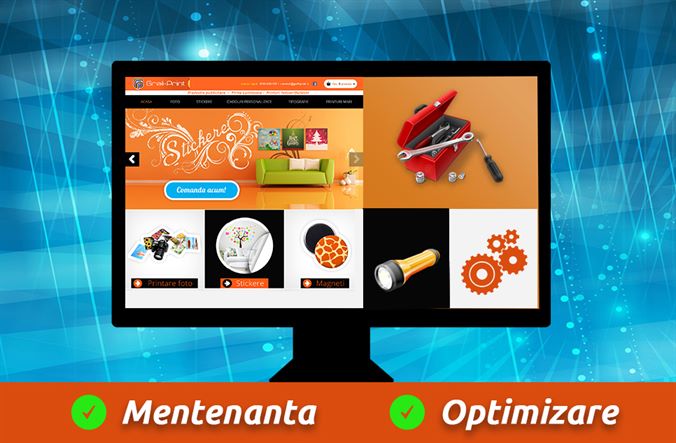 If you have a site and you do not know what to do with it or know what to do but do not do too much, if you want the world to know you online, if you want to be different from the competition and always one step ahead, if you want your online presence to generate profit, it's simple: come with the site to us! And to be even more effective for you, I have prepared maintenance packages from which you can choose according to your needs. This means that you are on a preferential list and we give you priority so that your site is always in an optimal condition. What does a maintenance service package mean? A package of maintenance services is presented as a monthly subscription under which:

We host your site on our server;

We update your site content (texts, images);
We implement new site features (re-design site, adding new pages, new language versions to the site, adding administration mode, newsletter, shopping cart, site traffic, chat, various useful modules, etc.);
Monitor up-time;
We do back-up periodically;
Protect and antivirus.
It is important to know that, with such a subscription, your needs become a priority for us and we will be able to intervene quickly.
In this way, we ensure you maintain a permanently updated site and offer you full support through our specialists for optimization and better positioning in search engines.
The more you need this service if your site is for sale.
Ask for an offer of web maintenance right now!


Bootstrap


HTML


CSS


JavaScript


JQuery


Php


MySQL


Wordpress


Opencart


Laravel


Android Apps


React


IOS Apps


Xcode


Kotlin


Photoshop


Ilustrator


Dreamweaver


After Effects


Lightroom


Premiere Pro


Acrobat Pro


Indesign


3DS Max


Sistemul electronic de achizitii publice
What are you looking for?
We are here for you