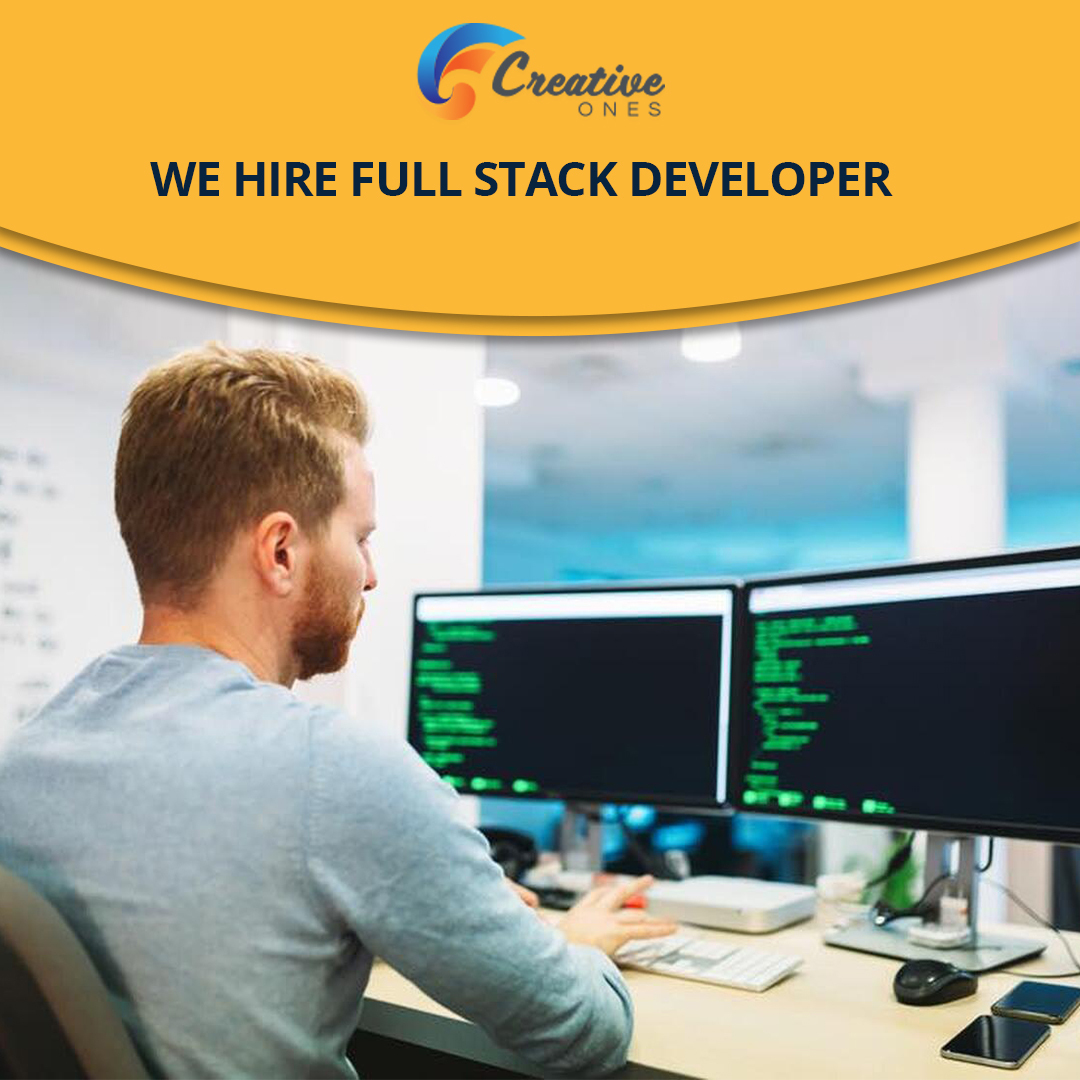 Let's create TOGETHER the ONLINE BEAUTY!
Be an important Player in our team!
At Creative Ones we believe that our continuously progress is deeply connected with the growth of our people.
For more than 10 years we have handled successful projects for our Clients with passion and creativity through our team of specialists. By developing web and mobile apps, websites, online marketing campaigns, hosting and maintenance, we deliver the best online services for our Clients.
Our foundation is based on development, innovation and cooperation, these solid pillars being the drivers to be better as individuals, team and company.
A job in our company is more than just a job. It's a journey of discovering ourselves, our capabilities, and fitting in the right seat. We encourage the entrepreneurial spirit, brainstorming sessions and innovative ideas, together with our middle and senior mobile and web programmers.
At the end of each day, we aim to put a new piece into the puzzle of creating online beauty.
Vacant job:
Full Stack Developer
If you are passionate about programming and you have the ambition to do better and to grow, please apply to the current vacant job. Full Stack Developer
Requirements of the job, what exactly we would appreciate about you:
Faculty completed / in progress or specialized courses or relevant experience
Experience of 2-4 years or more working in front end development, PHP, various frameworks, especially Laravel
Maturity, seriousness, involvement, pro-activity, passion and desire to evolve and make a difference
Team spirit and respect for colleagues and for work
Good knowledge of Laravel and development experience (e-commerce, web-based applications, websites)
Experience working with versioning systems, GIT
React Native knowledge and experience in mobile applications development is an advantage
Your responsibilities in this position:
Working especially on the development of custom projects, based on PHP Laravel Framework, React JS / React Native, HTML / CSS if necessary
Working on innovative projects mostly, in which it is necessary to understand their commercial specifications Participating in internal, regular work sessions and automated reporting (via Creative CRM) of your activity Modular structuring of the project and automation of work processes
Previous evaluation of the working hours involved on some developments (modules and / or sub-modules) that require initial estimates
Implementation of the projects respecting the structure and the quality established in the company's working procedures Pro-activity and testing of developments (before reaching the staff with responsibilities in testing); developments are worked out through versioning systems, GIT
What we offer. Facilities. Bonuses.
Full time program, but flexible by reporting the working hours that may vary from one day to another
Specialization courses paid by the company and access to the experience of a complex application development team
Support from programming team managers by guiding you towards an automated workflow
Payment of overtime and bonuses for successfully completed projects
Working remote and easy access to the central office, close to Unirii Metro station and Old Town
Respect and a friendly work environment facilitating individual and team development
What makes us different?
We develop Native Mobile Applications, in Swift for iOS and in Kotlin for Android, and in React Native. So, we are in the small circle of companies that develop mobile applications both hybrid and especially NATIVE.
We use GIT as a Versioning and Backup system, and thus the code can be easily taken over by extended teams or from one company to another, if necessary. Before starting the development of a project we design and plan so that the debugging, delivery time and costs involved are optimal.
We have our own servers for projects that require dedicated servers, but also virtualization and shared accounts.
We support web / mobile / Swift / React programming courses.
Read more on our website – www.creative-ones.com - the case studies and applications developed and if the profile of our company and the requirements of this job match your skills and knowledge, APPLY FOR THIS JOB!
Career level:
Mid-Level (2-5 Ani), Senior-Level (> 5 Ani)
Department:
Internet / E-Commerce, IT Hardware, IT Software
Languages:
Engleză, Română
Studies:
Calificat, Student, Absolvent
Industry:
IT / Telecom, Media / Internet
Driving license:
Not specified
GO
Apply now


Bootstrap


HTML


CSS


JavaScript


JQuery


Php


MySQL


Wordpress


Opencart


Laravel


Android Apps


React


IOS Apps


Xcode


Kotlin


Photoshop


Ilustrator


Dreamweaver


After Effects


Lightroom


Premiere Pro


Acrobat Pro


Indesign


3DS Max


Sistemul electronic de achizitii publice
What are you looking for?
We are here for you