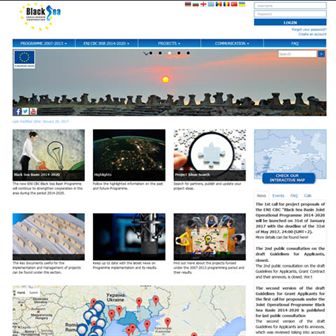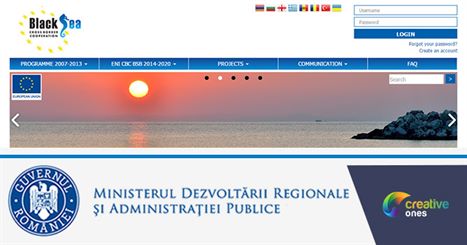 Looking for funding for your Black Sea project?
A site that the Creative Ones team boasts is  
http://blacksea-cbc.net/
. The beneficiary of the site is the Ministry of Regional Development and the starting point was the need to provide better information on the Common Black Sea Basin Operational Program and its implementation period (2014-2020). 
The program aims to build a sustainable framework at the level of coordinated environmental policies in the Black Sea area..

The activities that are funded are::
jointly promoting business and entrepreneurship in the tourism and culture sectors;

increasing cross-border trade opportunities and modernization in the field of agriculture and related sectors;;
Improving the joint environmental monitoring system;
promoting joint public awareness activities and joint actions against marine and coastal waste..
The site contains a great deal of information, given the specificity of the domain, and aims to provide the public with a transparent approach: to inform potential beneficiaries about the opportunities available, to communicate the results of the programs / projects during the implementation of their activities.
Being a site where the focus is on providing relevant and detailed information, the site was created to allow uploading of minimum 500MB files, archives, pdfs, audio files, pictures. And the load time is optimal.
The Creative Ones team also developed a custodial map of the eligible area (for the 8 participating countries), divided into areas (counties, regions) and containing the project database of the program. Thus, when the user is interested in a certain area on the map, he displays detailed information about the area / region / county - projects, their total value, partners, etc..
The central part of the homepage is divided into 6 areas of maximum interest for site users:
Black Sea Basin 2014-2020 - a menu that defines objectives and priorities for this period, details of the submission of projects (time, budgets, etc.)

Highlights - punctual information on ongoing programs

Project Ideas Search - Accessible area by logging in

Reference Documents - regulations, annexes, manuals in pdf format with detailed information

News - program news

Projects - all ongoing projects

It is also optimized to be indexed by search engines, being mobile responsive.

Visit http://blacksea-cbc.net/ and tell us what do you think. We wish you success for your project!



Bootstrap


HTML


CSS


JavaScript


JQuery


Php


MySQL


Wordpress


Opencart


Laravel


Android Apps


React


IOS Apps


Xcode


Kotlin


Photoshop


Ilustrator


Dreamweaver


After Effects


Lightroom


Premiere Pro


Acrobat Pro


Indesign


3DS Max


Sistemul electronic de achizitii publice
What are you looking for?
We are here for you