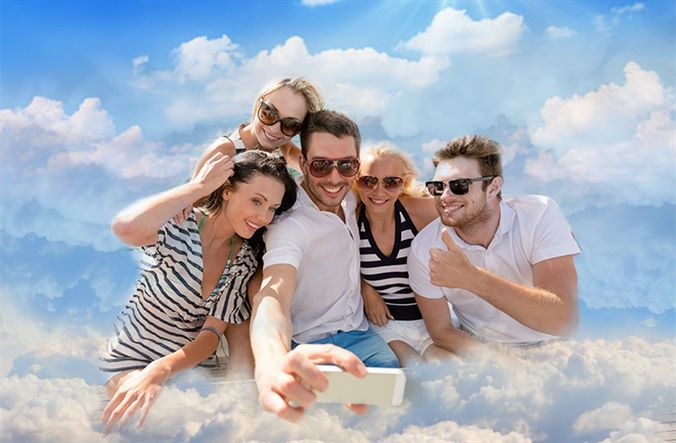 In fact, with your business in Cloud. Cloud is a data storage solution that allows you to access it online anytime and anywhere, as long as you have a good internet connection. Basically, a company specializing holds some data centers with thousands of servers with a great storage capacity and can rent from this enterprise cloud services at a very low cost. Advantages of data storage in the Cloud are obvious: - Reduce the cost of performance equipment, servers, administration services, technical resources, IT staff; - Eliminate server space issues within your headquarters; - Eliminate the power consumption that would be required for server operation; - You have access to a hardware infrastructure and a flexible software architecture that efficiently organizes your team; - You can allocate workloads or projects can follow you wherever you are or wherever they are colleagues, not depending on an office neither you nor them; - Access data anywhere in the world, anytime, with a simple internet connection; - You integrate new users into a project - new team members - extremely easy; - Eliminate dead times, having anywhere, from anywhere, all the technical conditions to ensure the working processes; - Your data is protected, stored securely, compared with operating and storing laptops and computers, namely the tools to call them "natural"; - Increase workflow performance. In addition, software can also be stored in the Cloud. Basically, you can work with your team in a CRM software whose information is stored in the Cloud. Take a decision to streamline your business by storing in Cloud!


Bootstrap


HTML


CSS


JavaScript


JQuery


Php


MySQL


Wordpress


Opencart


Laravel


Android Apps


React


IOS Apps


Xcode


Kotlin


Photoshop


Ilustrator


Dreamweaver


After Effects


Lightroom


Premiere Pro


Acrobat Pro


Indesign


3DS Max


Sistemul electronic de achizitii publice
What are you looking for?
We are here for you