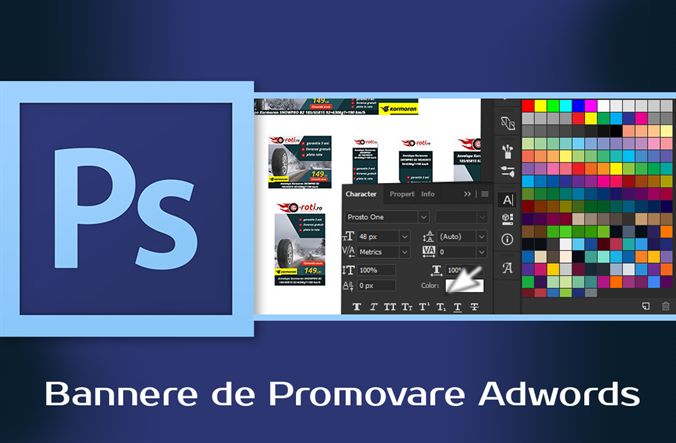 How to efficiently perform tasks on the design area: Example:
"Creating adwords promotion campaign banners," "facebook banners," "site banners" accompanied by explanatory text.
1.
It helps us to get information about:
visual identity manual

graphic elements format ai, psd, png, jpg etc (logo, visual identity elements, photos, stock images and vectors etc.)
fonts (compatible with windows, mac and web)
2. The Task has its name, for example: Adwords Banner Set Name: "Black Friday Tire Offer" 3. Other Information Transmitted: Banners in lb. Romanian: -the main text of the "specifications" - product name: "Tire" -pret: "149 Ron" -call to act: "Order now!" 4. Sends example of Links for product images ex: "http: // www.e-roti.ro/anvelope/anvelope-vara-kormoran-impulser-b2-145-70r13-71t-vara-autoturism-70-145-13-cf-68-kormoran-t-190-km-h- 71-345kg-1 "5. Forward size and extension, max 150kb example, jpg * 250x250 - Square * 200x200 - Small Square * 468 x 60 - Banner * 728 x 90 - Leaderboard * 300x250 - Inline Rectangle * 336 x 260 - Large Rectangle * 120 x 600 - Skyscraper * 160 x 600 - Wide Skyscraper * 300 x 600Half-Page Ad * 970 x 90 - Large Leaderboard 6. Shows a deadline: ex 01-01-2017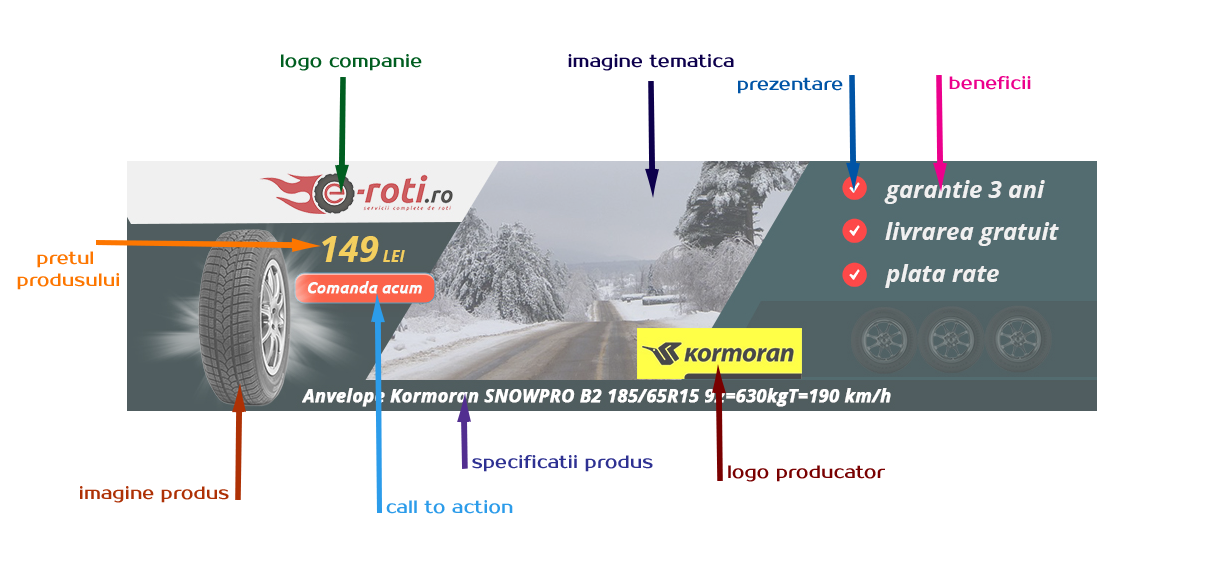 Bootstrap


HTML


CSS


JavaScript


JQuery


Php


MySQL


Wordpress


Opencart


Laravel


Android Apps


React


IOS Apps


Xcode


Kotlin


Photoshop


Ilustrator


Dreamweaver


After Effects


Lightroom


Premiere Pro


Acrobat Pro


Indesign


3DS Max


Sistemul electronic de achizitii publice
What are you looking for?
We are here for you